---
Our fuel polishing process will guarantee the results required by our clients. Our unique filtering process removes contaminants and water, while creating a clean environment for the fuel to return to. Our high volume systems offer multistage filtering to make the process fast and effective. Each situation is different so our TANK KLEEN technicians are trained to handle each job on a case by case basis. We've encountered different situations as mentioned below.
We encountered a fuel storage tank filled with 3000 gallons of bad gasoline delivered from the Port of Tampa. The gasoline was solid black in color and had an undesirable smell. Two other local fuel polishing companies were dispatched to handle the issue at which both failed. TANK KLEEN was called out and assessed the situation. Rather than give up, we had custom 1 micron filters made to try and save the product. After a few hours, the customer's gasoline was returned to spec which saved them over $6,000. After fuel testing was complete the gasoline was certified and ready to be used!
---
---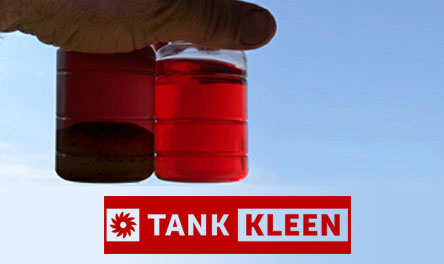 Save
---
---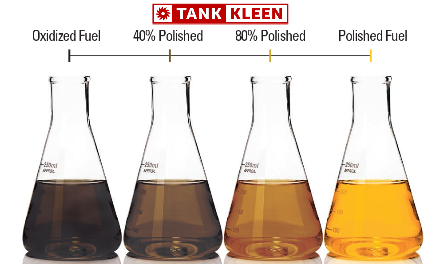 Save
---
---
Diesel fuel is a very unstable product, especially when it sits.  Moisture will cause many changes in diesel fuel including algae and sludge build up.  Below are a couple of photos showing the gradual break down, but quick recovery using TANK KLEEN fuel polishing service.
---
Tank Kleen © 2016 | All Rights Reserved | 1-800-383-5489 | TANK KLEEN services the entire state of Florida with qualified partners throughout the United States. SEO by Apex Web Pages.
CALL